On site at Alconbury Weald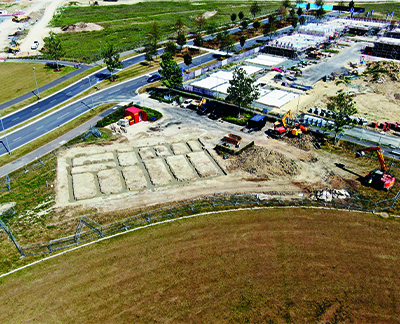 Great News, one of our projects with Urban & Civic at Alconbury Weald has now started on site! We are pleased to see construction up and running for the Dual Purpose Pavilion. We are working together with Coulson Building Group toward a completion in 2021.
Time to turn the Tide
Key stage in Tidal Lagoon
https://www.linkedin.com/posts/mark-shorrock-a627843_press-release-22nd-june-2020-activity-6680810911994847232-MA_G
https://www.linkedin.com/posts/mark-shorrock-a627843_tidal-lagoon-swansea-bay-activity-6680786681131536384-ZQkp
Lockdown 2020
It's business as UN-usual at the Juice studio as we continue working through lockdown. Through our respective new remote studios we have learnt alot about what it's like to work from home and how this affects our day to day work life. See what the Juice Team has to say about their experiences:
Design Museum Visit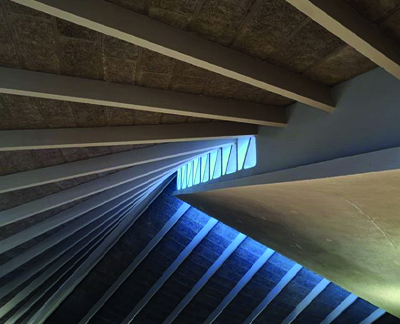 As part of our study visits and social evenings we visited the Design Museum in the former Commonwealth Institute in Kensington. It is quite an extraordinary building and structure and more so for being designed without any benefits of computer 3d modelling – a Tour de Force. Afterwards pizza and beers – what a great day!
Freeze Exhibition, Regents Park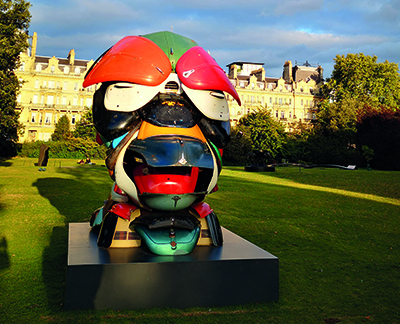 We enjoyed another lovely team social whilst exploring London's largest display of outfoor art, The Frize Festival in Regents Park. The sculptures exhibited included everything from metal work, stone carving and even a Superhero Cog Woman! We all really enjoyed ourselves and it particularly enjoyable to view an exhibition under the evening sun. We followed with a delicious italian mealand discussed the great pieces that we had seen.
Town Planning Approved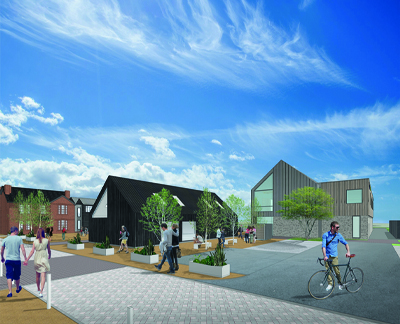 We're delighted to have secured reserved matters approval for the next phase of Dollman Farm on behalf of Urban & Civic working with David Lock Associates as Planning Consultants.
Enhancing and strengthening the existing community focused Neighbourhood Centre where Juice acted as Masterplanners and Architects, the new phase includes a pre-school nursery, food store and commercial offices.
Construction is due to start shortly – we can't wait to see it on site.
Tithe Barn Completion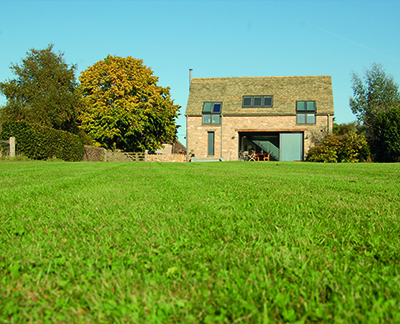 We were pleased to visit the completed Field Barn in Oxfordshire. The project involved the rebuilding and remodelling of an old 'tired barn' to create a spacious modern house with extraordinary views of the Oxfordshire countryside through the panoramic glazed doors.
Whilst employing craftsmen to lay the stone walls and diminishing coursed tiles, the interior is an open industrial structure to add a dynamic juxtaposition of elements and express the time periods of original barn with the current rebuilding.
It was a great to visit the completed project and see how delighted our client is with the building.
The barn is available for holiday breaks at:
Essential Living Town Planning Application Approval for Brentford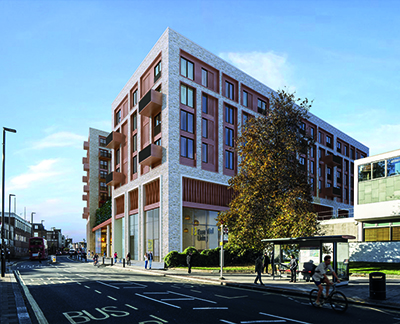 Our project for Essential Living at Brentford High Street East has been granted detailed Town Planning approval. The mixed-use scheme incorporates a new piazza at its heart as a focus for the extensive public realm with new pedestrian links connecting St Pauls with the High Street. The new town square is surrounded with retail and restaurants to add to its vitality with 'pop-ups' contributing to its diversity and changing format.
The scheme includes 221 private rented apartments, a neighbourhood food store, restaurants and other retail.
Tidal Lagoon Alive and Kicking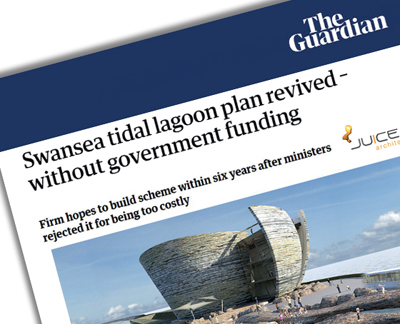 Despite rumours to the contrary and the Governments preoccupation with Brexit, our Offshore Visitors Centre and the Swansea Bay Tidal Lagoon are very much alive and kicking.
Simply a great idea and the right thing to do will always prevail whatever obstacles are placed in front of it.
Tidal Lagoons are a fundamental part of the UK's energy security, supply and form an important part of our low carbon generation not to be developed. The Tidal Lagoon Power company are now progressing a public-private partnership opportunity that society needs, with industry and local authorities to bring the project forward.
Our Visitors Centre has become the iconic landmark that now represents the clean renewable energy that this Pathfinder project will generate ahead of the tidal lagoon fleet around the UK, and we look forward to the project progressing.
St Andrews House Planning Submission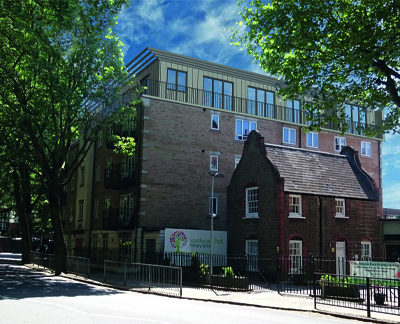 We are delighted that we have been able to secure Detailed Town Planning Permission for Click, a modular residential developer specialising in 'air right' development after overcoming some challenging urban planning issues. The development is now progressing with the modular units programmed to be delivered to site to be craned into place later this year.
Corby - Progress On Site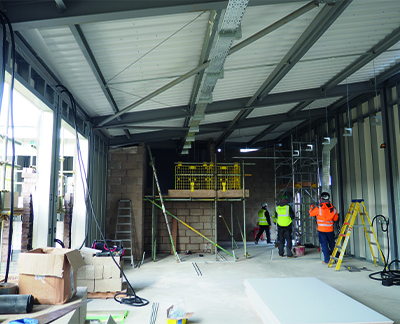 Our scheme for Urban & Civic is progressing well on site and it was good to meet the contractor with the clients Project Manager to review progress.
The development will provide Urban & Civic with offices and also provide a neighbourhood 'café' for locals and visitors alike. We are looking forward to the completion due in May.
The Wells Public Exhibition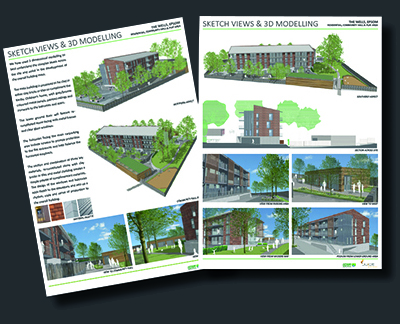 We attended the public exhibition on behalf of our client Epsom and Ewell Borough Council for the proposed redevelopment of the Wells to create 23 new apartments and a community hall. Lots of debate and discussion as part of the community wide engagement and with the feedback we are looking forward to making a detailed Town Planning application shortly
Alconbury Weald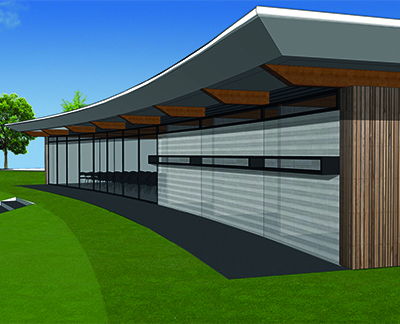 Juice are working with Urban and Civic to create designs for a new multi-functional building to provide a new sports pavilion and community hub as part of Alconbury Weald Community comprising 6,500 new homes over 1,427 acres.
Juice Team Take On The Prudential 100 For The 3rd Time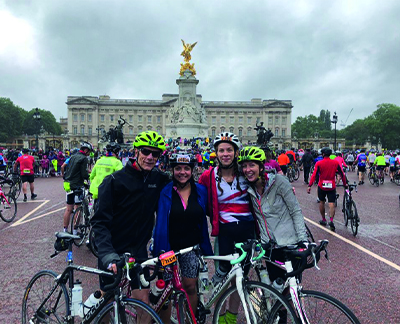 3rd time unlucky with the weather! Fighting against the only blistering winds and rain storms London had seen in almost 3 months, Juice pushed through and managed to make it to the finishing line. We even managed it with a smile on our faces. Even despite the horrible conditions, we've signed up for round 4! Let's hope the next time round, we manage to keep dry.
We're proud to say we raised over £2,000 for Sense and Crisis.
Zip Line Over London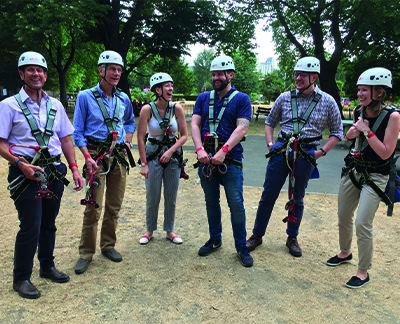 Party time with Planning Potential to celebrate achieving planning permission for the 5,000sqm commercial development unit on the Ham. We enjoyed flying over London on the pop up Zip Line by Archbishop's Park, followed by a few drinks and a meal. Anyone for tennis next time??!!!
The Ham Approval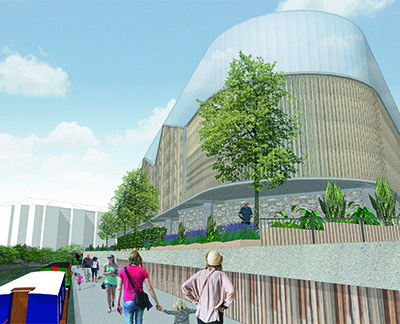 Having started at the first pre-application meeting where we were advised that our proposals would never be acceptable we are delighted that after a great deal of persuasion and design development we achieved a 'U-Turn' and valuable approval for our client for a 5,000 sqm industrial self-store building on the Ham, at Brentford. The design provides a modern 'state of the art facility' whilst reflecting on the riverside industrial heritage of the location.
Juice Escape the Tombs!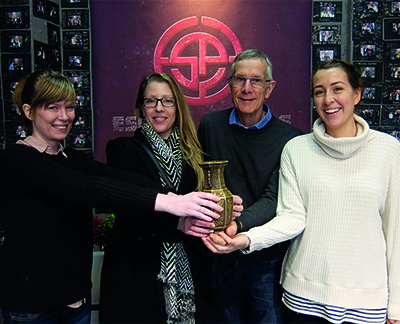 A team from Juice enjoyed their second Escape Room at London Bridge. It is safe to say we improved from our last attempt and managed to get out much quicker than Alcatraz! Looks like our team skills have been improving!
26 Market Place Pre Application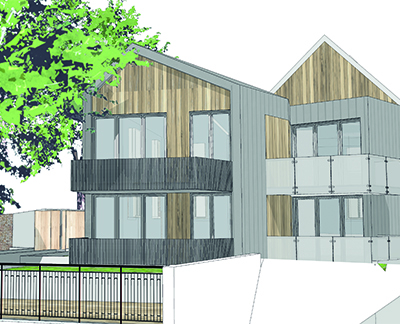 We had a positive Pre-Application meeting for our proposed private residential development on the River Brent. It site is very challenging and sensitive, situated within the Butts Conservation Area with its listed buildings and adjacent the Boatman's Institute, it fronts on to the river. Design work continues including discussions with the Canal & River Trust as well as the Environmental Agency.
Corby Appointment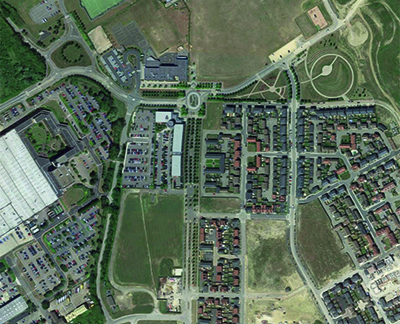 We are delighted to have been appointed by Urban & Civic for their new offices at Priors Hill and a sports changing facility for the Business Academy and local community. The building should be on site later this year with an anticipated completion May 2019.
The Wells Shortlist Appointment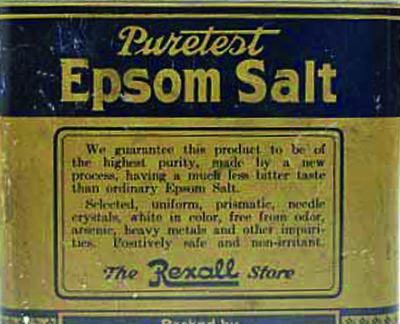 We are pleased that we have been selected from a shortlist to act for Epsom and Ewell Borough Council for the redevelopment of their Wells Centre. The mixed-use scheme includes 23 residential flats with a Community Hall set within a mature landscaped steeply sloping site.
Urban & Civic Front Cover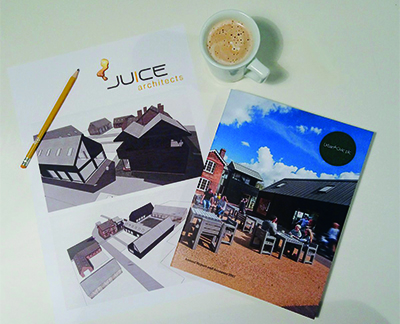 Our Dollman Farm scheme has been selected to feature on the Front Cover of Urban and Civics Annual Statement. What a great surprise and proud to have such a great client.
Lissenden Gardens Appointment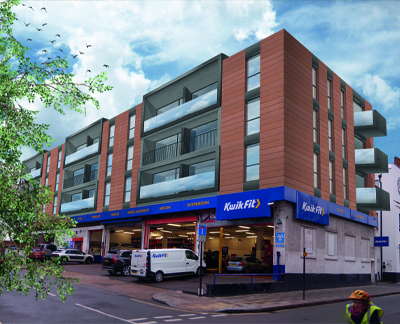 Following a recommendation, we are pleased to have been appointed by our new client Click Above, who specialise in residential 'air rights' development utilising modular construction. The Lissenden Gardens scheme includes the partial demolition of the upper stories of an existing commercial building and the addition of three storeys of modular residential homes. The design is influenced by the Mansion Blocks of the area expressed through a modern medium and re-energising the street scene.
Juice Team Study Tour - Valencia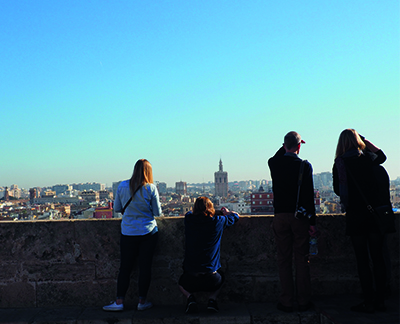 Our study tour took the studio to Valencia for three days to study and enjoy the historic and modern architecture of the town as it developed over the ages, as well as some late year sunshine!
We were guided through the rich townscape by Agustin, whose local knowledge was invaluable to understand better the town and find parts that would not have normally been on a visitor's itinerary. With much walking over two full days we felt we deserved putting our feet up and enjoying some paella and beers while we reflected on what we had seen and shared a few laughs. Looking forward to the next Study Tour.
Lewes Completion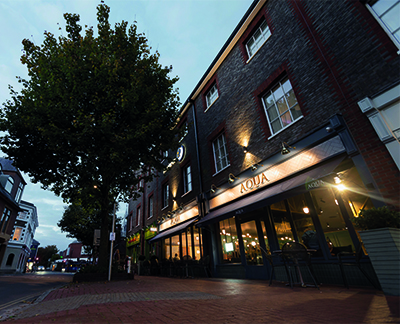 It has taken a great deal of focus and attention to detail but our mixed use scheme at Lewes has been successfully completed on programme and budget. The Hotel is fully operational and receiving guests and the restaurants and retail units adding to the variety and vitality of the town and the South Downs National Park.
Feedback from locals has been very positive and complimentary about the building and how it contributes to the townscape, which is very pleasing as when we had our first engagement meetings the majority local opinion was not to accept any new development at all. There are rewards for architects which go beyond the aesthetic argument which are important when taking into consideration the local view which should not be forgotten.
Fearnley Road - Town Planning Application Approval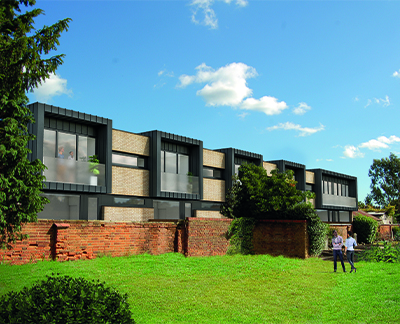 Detailed Planning Permission has been achieved for our residential project at Fearnley Road, Watford. The challenging site is wedged between a cemetery and the rear of a Victorian terrace.
The houses are organized along a spine creating a mews type creating a private street to offer a sense of ownership and community – a place to meet you neighbours. The former industrial use is reflected with metal cladding overlapping the upper storey, where the living accommodation is located enjoying park setting.
The design approach was fully supported by the planning officer and led to the acceptance by the council of a more dense development than normal.
Prudential 100 - Juice Team Round II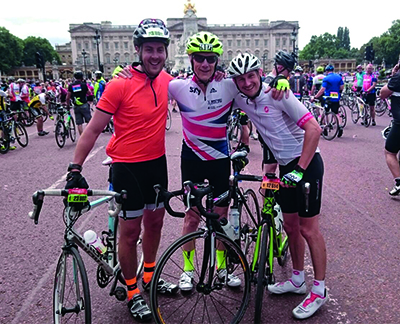 For the second year Juice smashed past the finishing line at the London Prudential 100. Joined with 60,000 other keen cyclists we enjoyed the sunshine and comradery.
Octagon Planning Approval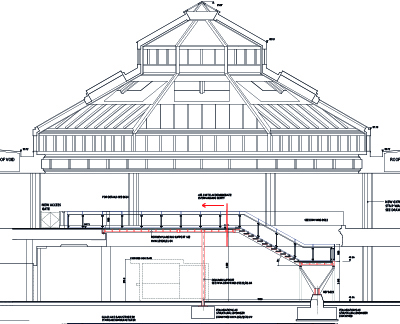 Detailed planning permission has been granted for the new gym at the Octagon Shopping Centre, including the remodelling and refurbishment of the upper court area and the under-utilised storage area of the smaller retail units. The scheme also includes refreshing the central area and creating a new circulation plan.
The new gym will add to the leisure facilities within the shopping centre and town, reinforcing the High Street by increasing the footfall and extending the hours of activity within the centre with visitor visits starting earlier in the morning and later into the early evening.
Willingdon & Polegate Press Release and Public Exhibition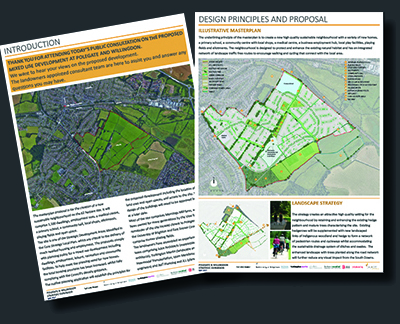 Our Masterplan for the urban expansion of Polegate and Willingdon including 1100 new homes set within a sustainable new neighbourhood incorporating a primary school, business centre with community facilities, was presented at a public exhibition to locals and the wider community. There was a large turnout, as would be expected for such a large development, and there was a keen interest from the public on many aspects about expanding a town.
The design concept was well received, particularly the preservation and enhancement of the existing landscape and hedgerows, thereby creating an improved natural habitat for the existing and new residents, creating a low carbon, sustainable development. The new permeable routes through the development and linking with the town centre and public transport was also welcomed.
The feedback from the public exhibition and responses will be taken forward into the next stage of the detailed designed leading up to the submission of a Town Planning application.